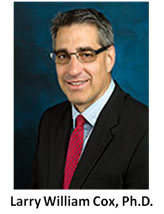 Question: How do I identify a great adVenture opportunity?
Answer: (Passion + Solvable) * Sufficient Reward = Great adVenture
Venture Ideas are like hobbies. You do not discover a hobby, hobbies discover you. Hobbies arise from activities that you initially engage in casually and you eventually fall in love with.
Thus, adVenture opportunities will generally arise from your proclivities and interests. In the normal course of pursuing areas that naturally interest you, if identify a problem that you are passionate about solving and the resulting reward is sufficient to satisfy your desires, you will eventually realize that you have stumbled upon a great adVenture.
If you haven't already subscribed yet, subscribe now for
free weekly Infochachkie articles!
I am paraphrasing the above question and answer from an inspiring presentation by Dr. Larry Cox, Associate Professor of Entrepreneurship at Pepperdine's Graziadio School. Larry's talk was brilliant, my interpretation herein is a bit more pedestrian, so my apologies to Professor Cox.
The answer may seem self-evident, but it still bears analysis. Many obvious things are also insightful and are not apparent until a bright person articulates them in easily understandable terms. In breaking down Professor Cox's answer, a number of interesting factors become evident.
Real Problem – When buying behavior is boiled down to its essence, it becomes clear that customers purchase solutions to problems. Even luxury goods solve a perceived problem, such as a customers need for enhanced social status. Ensure that whatever issue you are addressing is really problematic and not merely an annoyance. Real Problems must be solved; annoyances are only addressed if it is cheap and easy to do so. If the solution is too cheap and too easy, the Problem may not have an adequate associated Reward (as discussed below).
Solvable – The world abounds with unsolvable problems. However, just because a problem has not yet been solved, does not mean it is not solvable. In addition, other problems may be solvable, but not by you. Thus, you must be confident that you can solve the problem, even if it entails leveraging third party technology and/or resources.
Passion – Only you can answer this aspect of the question. You must have enough passion to sustain you through years of long hours and consistent rejection. As noted in What If?, you will face countless Dream Killers who will relish telling you all the reasons your adVenture will fail. You must have enough passion to ignore such advice and move forward with a smile. 
Reward – Like passion, only you can determine what equates to a sufficient reward. Rewards are not solely quantified in monetary terms. Rewards can be intrinsic. For instance, at Computer Motion, we obtained significant psychic rewards from knowing that we were helping to establish the medical robotics industry. Nearly twenty years later, the industry has grown to nearly $20 billion in total capitalization value and has advanced the quality of surgical care globally. As long as the aggregate rewards are adequate to compensate you for your hard work, then the adVenture might be a great opportunity for you.
Inogen – Real World Example
An example of a compelling adVenture opportunity is Inogen. One of its Co-Founders, Alison Perry, stumbled on the opportunity that eventually spawned the company after spending Christmas with her grandmother, who had recently been housebound by Chronic Obstructive Pulmonary Disease (COPD). Alison returned to college determined to find a solution for her grandmother's immobility.
Real Problem – COPD patients are immobile; to leave home they must carry large oxygen tanks and run the risk that the oxygen might be depleted before they return home
Solvable – Unknown at the outset, although conventional wisdom indicated that the problem was not solvable
Passion – Off the charts 
Reward – Significant intrinsic rewards and the potential for large financial gains
The fact that numerous industry experts told Alison that it was impossible to build an oxygen concentrator smaller than the size of a small refrigerator was irrelevant. Her passion led her, and her Co-Founders, to devise a solution for a problem that all the "industry experts" said was impossible. Like the entrepreneurs described in Reinventing The Wheel, Alison and her Co-Founders ignored Conventional Wisdom and created the world's first portable oxygen concentrator. Inogen is now the market leader and has allowed tens of thousands of previously immobile COPD patients to leave their homes without fear of running out of their life-giving oxygen.
Hobby Pony

Like hobbies, the key to indentifying a great adVenture is to have your eyes and ears open. As noted in Small Ideas, Big Business, condition yourself to see the world as fraught with solvable problems, not annoying challenges. With an open mind and open eyes, you will effortlessly solve the equation so eloquently articulated by Professor Cox.
______________________
John Greathouse has held a number of senior executive positions with successful startups during the past fifteen years, spearheading transactions which generated more than $350 million of shareholder value, including an IPO and a multi-hundred-million-dollar acquisition.
John is a CPA and holds an M.B.A. from the Wharton School. He is a member of the University of California at Santa Barbara's Faculty where he teaches several entrepreneurial courses.
______________________
<
Copyright © 2007-10 by J. Meredith Publishing. All rights reserved.
Share and Enjoy