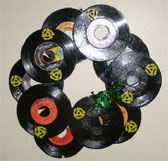 The members of the rap group Super Nature were sure they had recorded their first hit record. However, in the pre-iPod days of 1986, the group was required to record a second song to be included on the "B-side" of their single. They spent little time on this perfunctory task, as they assumed the single's flip-side would receive no radio airplay. In fact, the group thought so little of the B-side, it was not even included on their subsequent first album.
Fortunately for the group, radio disk jockey Cameron Paul flipped the single over and began playing Super Nature's B-side, which eventually become a platinum single. In order to cash in on the B-side's unexpected success, Super Nature's record company re-released the group's initial album, which had sold modestly, adding the previously unheralded B-side. The revamped album sold over 1.3 million copies. It also launched the recently renamed Super Nature's career. Who was Super Nature and what was the group's B-side hit? Read on.
If you haven't already subscribed yet, subscribe now for
free weekly Infochachkie articles!
Plan B
"Visions are refined,
but do not change.
Plans are revised,
They never stay the same."
Andy Stanley
Unlike musicians in the days of the 45-rpm single, entrepreneurs cannot be dismissive of their "B-side." Every business plan should contain alternative scenarios that anticipate obstacles in the execution of the adVenture's primary plan. In the world of entrepreneurship, such "B-sides" are known as "Plan B."
I always ask entrepreneurs seeking funding, "What is your Plan B?" Entrepreneurs who have thought through Plan B scenarios demonstrate a level of sophistication and contemplation. Successful entrepreneurs are dogmatic in their determination to achieve their vision. However, they are creative and wily with respect to how they turn their visions into reality. Devising a Plan B is prudent. Your overall vision should remain consistent, but your plans will likely change as you pursue your adVenture. 
Point A To Point B To Point A
Expertcity provides a good example of the importance of remaining true to an overall vision, while being flexible with respect to a business plan. The company's vision was established in the late 1990s, when the Founder, who was a Computer Science professor, traveled from California to a conference in Boston and realized that there was a minor programming error in the software he planned to demonstrate. He called one of his graduate students, explained exactly what needed to be fixed and asked the student to express mail a disk containing the corrected software.
When the disk arrived, shortly before his presentation, he realized that the graduate students had failed to correct the error, which precluded him from including a demonstration in his talk. This was extremely frustrating, as the professor knew that he could have fixed the bug in a matter of minutes, if he could have accessed his campus computer.
On the return flight, the professor was still frustrated that he had not been able to solve this simple programming error. By the time the plane landed, he had vowed to create a solution that would allow users to quickly and easily access any online computer from any Internet connection. His vision eventually manifested itself as GoToMyPC.
The professor, along with two of his most gifted graduate students, co-founded Expertcity. After they created a software applet that fulfilled their vision, they began seeking venture funding in the midst of the dot-bomb hysteria. They soon found that it was impossible to interest institutional investors in an "old-fashioned" software licensing business plan, even though several companies had expressed an interest in purchasing the company's unique screen-sharing technology.
In late 1998, a VC Firm suggested that the company "give away" its technology and create a marketplace for technical support services. In November 1999, Expertcity raised $34 million on this "eBay for Services" business model, at a hefty valuation. One month later, Dell led a $51 million investment in a competitor called All.com and in January, Benchmark, eBay and Microsoft invested over $60 million in Keen, another competitor. In less than three months, over $145 million was plowed into an unproven Plan A.
Unfortunately, it was quickly evident that the price users were willing to pay for technical support was a fraction of the marketing costs required to acquire them. By January 2001, All.com was shut down, with the remaining funds returned to the investors. Keen eventually morphed into a market for ethically challenged psychics, for which it was maligned in a June 2001 front-page Wall Street Journal article.
Unlike All.com and Keen, Expertcity had a viable Plan B. Namely, its original Plan A. They began licensing their screen-sharing technology to call centers for use as a customer support tool. This market proved to be quite lucrative and is still served today, by GoToAssist. The Plan B was successful largely because it leveraged our core competency, which was the development of software that safely and securely communicated pixels, keystrokes and mouse clicks over the Internet. GoToAssist may not have been sexy, but it allowed the company to survive and eventually create several award-winning products, including GoToMyPC and GoToMeeting.
Clear Path From A To B
As Expertcity's success underscores, your Plan B should be a logical extension of your adVenture's core competencies. It should also be complementary to your Plan A. This allows you to position Plan B as a potential "Act II" to be executed once your company fulfills its primary business strategy.
During its early stages, CallWave, a voice-over IP company, devised several business plans that leveraged its core competency of developing complex and highly robust VoIP infrastructure technology. As noted in Spilling The Beans, CallWave's Plan A was to become the first mover in the electronic fax market. Once it became apparent that a competitor was ahead of CallWave, the company turned to its Plan B, development of an Internet Answering Machine.
CallWave was able to quickly transition to an alternative business plan and ultimately dominate the market, which included a competitive offering from AOL, because its Plan B was highly related to developing electronic faxes. Thus, the company was able to leverage much of the work required to develop the technology underlying its Plan A. Once the Internet Answering Machine was launched, the company eventually released an electronic fax product, which proved to be a highly profitable, niche solution.
Double-Sided Hit
Entrepreneurs must avoid chasing every new bright and shiny opportunity they encounter. Nearly every new customer and partner exposes "opportunities" that could potentially defocus the company from executing its Plan A if each were imprudently pursued. It is difficult enough to properly execute one business plan at a time, let alone multiple plans. This approach is similar to a musician attempting to release a single in which both the A and B sides are hits. Other than the Beatles, very few artists have been able to consistently achieve this challenging feat.
Executing multiple, simultaneous business plans is detrimental to your success. If you assume a Plan A has one chance in ten of success, executing it along side Plans B, C and D will diminish your odds of success to nearly zero. You will not increase your probability of success to 40% (i.e., 10% x 4), you will decrease your success percentage to 0.01% (i.e., 10% x 10% x 10% x 10%).
Except in very rare instances, startups do no have the financial resources or personnel bandwidth to execute distinct, concurrent business plans. The result of attempting this approach is usually chaos, similar to the sound you would create if you play the A-side and B-side of a record at the same time. Plan B should be executed only once it is clear that Plan A is not viable. It should not be commenced concurrently with Plan A, until the primary plan has reached a mature, self-sustaining state. As such, if you are fortunate to have a core competency that supports multiple go-to-market plans, like CallWave or Expertcity, you must force yourself to pick one plan and designate it as Plan A.
Salt With Your Pepper?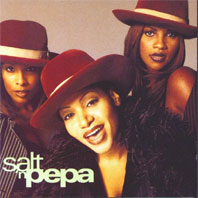 Super Nature changed their name to Salt-n-Pepa to coincide with their release of the single "Tramp," the B-side of which was their Platinum hit, "Push It."  Without even trying, Salt-n-Pepa was the beneficiary of a sound Plan B. Do not count on being so lucky, as there will not be a DJ around to flip your plan on your behalf.
Nevertheless, by listing all of the potential opportunities that leverage your core competencies and prioritizing them based on such issues as time to market, required resources and market size, you will be well-positioned with not only a sound Plan B, but potentially Plans C and D, each of which can be executed in due course.
Once you evaluate all your potential plans and select your Plan A, heed the immortal words of Salt-n-Pepa and "Push it real good."
— Get hands-on advice from your John Greathouse, Subscribe Today. —
<
Copyright © 2007-9 by J. Meredith Publishing. All rights reserved.
Share and Enjoy