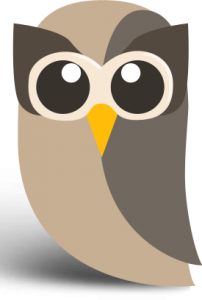 Rapidly and repeatedly hiring star employees is a competitive advantage. Although this is a core competency that must be honed over time, there is a cadre of SaaS hiring tools that the world's leading tech companies deploy to their advantage.
No matter how rapidly a startup is growing, it can never afford to sacrifice employee quality as a means of achieving its hiring goals. A hiring mistake early in a startup's life can be expensive, especially when opportunity costs are considered. The loss in productivity involved in transitioning a struggling employee out an organization, coupled with the time required to conduct a subsequent job search, can cripple a small company's ability to achieve its strategic objectives.
If you haven't already subscribed yet,
subscribe now for free weekly Infochachkie articles!
HootSuite recently faced this common startup predicament: how to quickly hire quality candidates in large quantities. The company launched its social media management system in 2008, growing to over 4 million users by the start of 2012. This phenomenal success led to a ravenous need to increase their headcount. With a recruiting budget of zero and a nascent infrastructure, the onslaught of resumes overwhelmed the company's HR department. According to Ambrosia Humphrey, the company's Director of Human Resources, "We had a [email protected] email in place, but it was hard to manage once we decided to move forward with the hiring process." HootSuite needed a way to harness their impressive applicant pipeline while standardizing its hiring processes across all of its departments.
Enter The Resumator, a SaaS applicant recruitment and tracking solution geared to the SMB marketplace. According to The Resumator's Founder and CEO, Don Charlton, "Big companies have had access to powerful HR tools for the past twenty-five years. Unfortunately, such enterprise solutions require a crushing amount of care and feeding and are inappropriate for small-to-medium sized companies. In addition, they do not suit the fast-paced hiring environments typically found at smaller companies."
HootSuite's Ambrosia Humphrey gives The Resumator credit for supporting her company's successful growth, noting that the cloud-based applicant tracking and recruitment solution, "…has been tremendously scalable, supporting HootSuite's growth from 20 to 200 employees." The Resumator has well over 1,000 customers, including: Pinterest, Tumblr, Hootsuite, Klout, Posterous, Bitly, Atari and Mashable. NOTE: I am a Board Member and an investor in The Resumator via my venture firm, Rincon Venture Partners.
Job Syndication And Customized Job Boards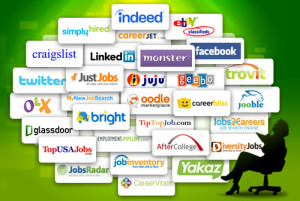 Dynamic companies go beyond traditional job boards to promote their open positions. A number of companies facilitate access to the thousands of free, online job forums, including ZipRecruiter. As Ian Siegel, ZipRecruiter's Co-Founder and CEO noted, "The free job boards now generate (in the aggregate) millions more job seekers per month (than Monster and CareerBuilder)… but few employers have the patience to figure out how to create an account and copy an ad across each of the free job board options. We just made it really, really easy to get a job online across the web in a couple minutes. And we do that at a tenth of the cost of the traditional job boards." ZipRecruiter's clients include: Nationwide Insurance, Rexford Medical Staffing, Virtual HR Masters and A-1 Staffing. 
SaaS applicant tracking and recruiting tools also allow companies to quickly plug customized job boards into their sites. According to Jennifer Van Grove of Mashable, "The Resumator... might be the fastest way to get a job board up and running on your website. Just sign up (and you) immediately (have your own job board)."
Right Candidates For The Right Jobs 
One of the biggest challenges of the hiring process is sorting through unqualified applicants. Online recruiting tools, such as ZipRecruiter and The Resumator allow employers to screen applicants via qualification surveys and competency quizzes. Applicants can also be asked to answer open-ended questions in an essay format. The Resumator's Don Charlton noted that, "Entrepreneurial employees are devising creative ways to become noticed and add value to their prospective employers before their first interview. For instance, companies are using The Resumator to solicit advice from prospective employees, such as 'How should we modify our homepage' or 'What's wrong with our ad campaign?' Candidates who can demonstrate their ability to articulate a cogent, thoughtful response are brought in for an interview."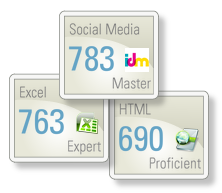 Crowdsourced assessment tests are another method of evaluating an applicant's skills. Companies such as Smarterer facilitate the hiring process by managing the crowdsourced creation and curation of such tests. Employers can screen applicants' proficiencies by requiring them to meet a minimum numeric threshold on a Smarterer test. Such tests are especially appropriate when the underlying subject matter evolves quickly. Smarterer's customers include: Klout, vente-privee USA, Stack Social, MOGL, Zodo, eBoxed, Lujure, Viderity, and A Small Orange.
Social Job Sharing And Referral Begging
Online applicant tracking solutions allow companies to leverage their social contacts in two ways: sharing open positions and requesting referrals. For instance, with two clicks, The Resumator allows its customers to post their jobs to Facebook, LinkedIn or Twitter and request referrals from specific people in their network. The Resumator then automatically tracks the number of views, forwards and applicants a job receives as a result of each referrer's efforts.
Entelo has developed a "proactive recruiting" system which can be integrated with most of the leading applicant tracking platforms. Their solution identifies a company's collective social graph by examining the employees' professional contacts. This approach allows in-house recruiters to target high-performing candidates that already have some affiliation with the company. Leveraging a company's virtual friends-of-friends reduces the risk of an outright bad hire, while increasing the efficiency of the overall hiring process. Entelo's 250+ beta customers include HootSuite, which has had tremendous success leveraging proactive social recruiting. Per HootSuite's Ambrosia Humphrey, "We have a 60% referral rate from existing employees… with 20-30 referrals per day."

Normalizing Candidate Feedback Online
The manner in which feedback is gathered regarding a particular applicant can greatly impact whether or not the candidate receives a fair hearing.  Before the advent of online applicant tracking tools, companies would often gather post-interview feedback by polling each interviewer. If done collectively, each participant had the benefit of the other participant's thoughts. However, this process was often overly influenced by the remarks of the first interviewers who shared their thoughts. Initial, strong opinions, either positive or negative, tended to sway subsequent comments in a similar direction.
If feedback was gathered individually, the process was inefficient and the hiring manager had to assess and weigh each opinion without the benefit of the group's overall wisdom. Collaborative applicant tracking solutions centralize the feedback process, while allowing each participant to remain as involved in the hiring process as they desire.
HootSuite relies on The Resumator's collaborative functionality to scale its hiring efforts companywide. "Everyone saw immediate benefits to their hiring flow. Therefore, I was able to implement a consistent mix of value and competency based recruiting. The Resumator helped with scheduling, tracking, and ensuring everyone's feedback was considered."
Online Onboarding
Once a candidate is hired, a number of powerful tools facilitate the onboarding process, including BambooHR. Integrated with applicant tracking solutions, BambooHR jumpstarts the paperwork and logistics associated with integrating a new employee into an organization. Bamboo's customers include: Pinterest, Klout, DISQUS and SEOmoz.
Death Of The Resume
As discussed in Hands-on Techniques To Avoid Hiring Wantrepreneurs, the resume, in its classic form, has been largely usurped by online personas, which include an applicant's: LinkedIn profile, personal and professional blog, Twitter and Pinterest stream, Digg and StumbleUpon curation and (to a lesser extent) their Facebook profile.
SaaS applicant tracking and recruiting tools not only help fast-paced companies hire the right people at the right time, they also allow entrepreneurial candidates to leverage their online personas to standout from the crowd and communicate their abilities in ways that are impossible to convey via a static resume.
Happy hiring.
Note: I am not affiliated with any of the companies mentioned herein, except for The Resumator, in which I am an investor and Board Member, via Rincon Venture Partners.
Follow my startup-oriented Twitter feed here: @johngreathouse. I promise I will never tweet about fishing, reality TV or that killer burrito I just ate.
Share and Enjoy