By Uncle Saul | August 5, 2008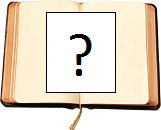 Why do most business books suck? In many cases, the relevant content of business books could be summarized in fewer than five pages. In fact, the introduction often covers all of the book's main points and the remainder of the book is simply an arduous embellishment of the core concepts, replete with a mind-numbing litany of real-world examples and associated gratuitous commentary.
The Author's Dilemma is, "How do I write an insightful business book that is not redundant but is lengthy enough for the publisher to justify the $19.95 list price?"
Topics: Entrepreneur, The Fringe | 1 Comment »
By Uncle Saul | July 29, 2008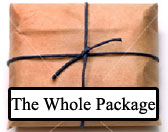 Talent alone is usually not adequate for your adVenture to succeed.
A tragic number of young athletes, musicians and scholars who master their sport, instrument or area of study are unable to translate their natural gifts into a level of success commensurate with their abilities. In some cases, the relative ease with which they achieve their accomplishments is a handicap that precludes other aspects of their character and personality from developing in an appropriate and healthy manner.
Sometimes, when winning comes relatively easy to such prodigies, they develop a poor work ethic, an inability to constructively deal with adversity and a glaring sense of entitlement. An entitlement mentality can lead to a feeling of irreplaceability. However, successful entrepreneurs realize that some people are indispensable but no one is irreplaceable.
Topics: Entrepreneur, Team Building | No Comments »
By Uncle Saul | July 22, 2008
Bilbo's offer letter from Thorin in J.R.R. Tolkien's The Hobbit exemplifies the proper attitude that you must have when joining an adVenture.
"Thorin and Company to Burglar Bilbo, Greetings!
For your hospitality our sincerest thanks, and for your offer of professional assistance our grateful acceptance. Terms: cash on delivery, up to and not exceeding one fourteenth of total profits (if any); all traveling expenses guaranteed in any event; funeral expenses to be defrayed by us or our representatives, if occasion arises and the matter is not otherwise arranged for."
Topics: Corporate Communications, Entrepreneur, Team Building | No Comments »
By Uncle Saul | July 15, 2008
According to Wikipedia, Backmasking is, "a recording technique in which a sound or message is recorded backwards onto a track that is meant to be played forward."
In some instances, seemingly random sounds take on questionable meaning when played backwards. In Led Zeppelin's Stairway to Heaven, Robert Plant seems to say, "Oh here's to sweet Satan. He'll give those with him 666." When the Beatles' Revoultion 9 is played in reverse, there is a brief passage that sounds something like, "Turn me on dead man," which heightened the "Paul is dead" rumors of the early 1970s. However, backmasking is often a deliberate process, in which artists send messages to their diehard fans who relish discovering and decoding the hidden communications.
It is usually arduous to discover and decipher audio backmasked messages. However, the process of decoding the hidden messages in your partner agreements is much simpler. You can perform such agreement forensics by looking for the clues outlined below. One such clue proved to be worth $20 million to one of my adVentures.
Topics: Corporate Communications, Negotiating | 1 Comment »
By Uncle Saul | July 8, 2008
"When I looked up from the menu, I was staring into the eyes of a man who had been dead for three years."
– Opening sentence from "Time of Terror" by Louis L'Amour
"When Speeke came at last to water, he was two days beyond death."
– Opening sentence from "That Man From the Bitter Sands" by Louis L'Amour
Successful pulp fiction writers like Louis L'Amour had to grab their readers with their first sentence. They did not have the luxury of hoping readers would warm up to their stories after a few pages. Most pulp fiction fans flipped through the magazines before buying them and purchased the stories that grabbed them by their shirt collars and compelled them to read more.
Your startup's press releases must be as compelling as pulp fiction. If the reader is not engaged at the outset, it is unlikely they will take the time to read the remainder of your release.
Topics: Corporate Communications, Networking, Partnerships | 1 Comment »
« Previous Entries
Next Entries »