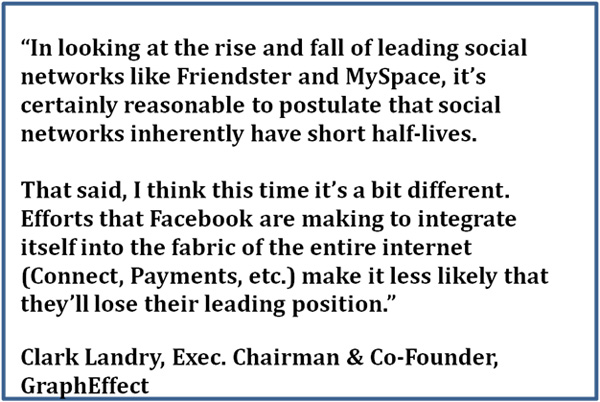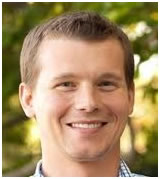 Messenger: Clark Landry, Co-Founder, GraphEffect, Co-Founder, TagWorld (sold to Viacom) Co-Founder, Top Level  Domain Holdings (AIM TLDH), Seed Investor Adconion and Traffic Marketplace (sold to Vivendi).
Value Prop Twitter Style: GraphEffect is: "A product that helps clients advertise more effectively on Facebook."
If you haven't already subscribed yet, subscribe now for
free weekly Infochachkie articles!
10) Clark, why does the world need GraphEffect (GE)? 
"GraphEffect helps advertisers spend more effectively on Facebook. Facebook represents an enormous opportunity for marketers that are lookingto leverage the social graph for advertising – our tools help marketers run large-scale, cost-effective campaigns on Facebook."
9) How did your Co-Founder, James Borow's experience with GirlsGuideTo impact your vision and rollout of GE?

"James' experience with GirlsGuideTo has played a big part in helping us approach social advertising from a truly 'social' perspective, as opposed to many who are trying to shoehorn a search ad product into social. GirlsGuideTo was the first website to be built 100% around Facebook Connect – we are doing things with the social graph with GraphEffect that are equally innovative."
8 ) As Facebook's strategy migrates from monetizing premium ads to targeting a broader array of house inventory, how will GE fit into this evolving landscape?
"We believe that Facebook's premium ad slots provide great value for marketers. That said, we focus entirely on optimizing 'marketplace' inventory on Facebook, typically for advertisers with a specific success metric. We feel confident that demand for this inventory will continue to grow, particularly as we are able to demonstrate to clients that we can achieve their ROI goals by purchasing and optimizing this type of inventory."
7) What are the characteristics of an ideal GE advertiser and in what specific ways does GE's unique solution move the needle for such customers?

"Really anyone advertising online is an ideal GE advertiser. Facebook provides a unique opportunity for advertisers focused on both branding and immediate ROI to achieve their goals. What we do is help these advertisers locate the highest converting audience segments within Facebook by building interest models based on Facebook's open graph objects – this allows us to really leverage the social graph to drive volume and scale."
 6) Some pundits postulate that Social Networks are generational and that the next generation of Internet users will reject Facebook as their older sibling's / parent's network. Do you agree that social networks have short half-lifes? What do you think the social network landscape will look like in five years?

"In looking at the rise and fall of leading social networks like Friendster and MySpace, it's certainly reasonable to postulate that social networks inherently have short half-lives. I would argue that this tends to apply to just about any consumer internet company – just look at the struggles of the leaders from the Web 1.0 era. That said, I think this time it's a bit different. Efforts that Facebook are making to integrate itself into the fabric of the entire internet (Connect, Payments, etc.) make it less likely that they'll lose their leading position. Their singular focus on user experience, and in reflecting 'real-life' connections doesn't hurt either."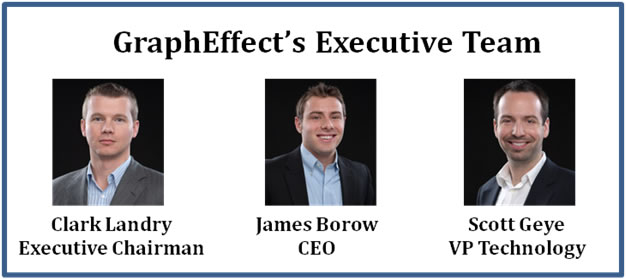 5) Your business is highly capital efficient, yet you are in the midst of raising a Series A round. What are some reasons a cash-positive startup should seek outside funding? What have you learned in your own fundraising process that might be helpful to others in the same situation?

"We closed our round last month. Our thinking in raising additional capital, despite being cash-flow positive, is that we saw an opportunity to be the leader in optimizing Facebook advertising spend, and decided that additional capital would help us take advantage of that opportunity quicker. In terms of lessons learned I would just advise others to make sure they remember to focus on the business while fundraising. Raising money can start to feel like your 'job' and it's really important not to lose focus on what you are looking to accomplish."
4) Clark, in three years, how will GE differ from today? In specific terms, as more and more companies gain access to Facebook's API, how will GE continue to differentiate itself? Also, as the vast majority of your current revenue is associated with Facebook's ecosystem, what steps will you take long term to mitigate this sole source risk?

"While we're aware of the risk of being associated with a single ad platform, given the size and growth of Facebook it's not a big concern of mine. We're open to working on different platforms, but Facebook is where the pageviews, money, and growth are. Regarding differentiation: we really just seek to stand out through superior performance of our optimization tools and customer service. We have a world-class developer team building out what I think is the most effective and intuitive Facebook ad optimization system on the market. We will continue to invest substantial resources into improving the product. More companies will enter the space, but we've got a nice head start, great client relationships, and the resources to ensure that our tools and service remain the best in the business. Where will we be three years from now? Hopefully doing the same thing at significantly greater scale."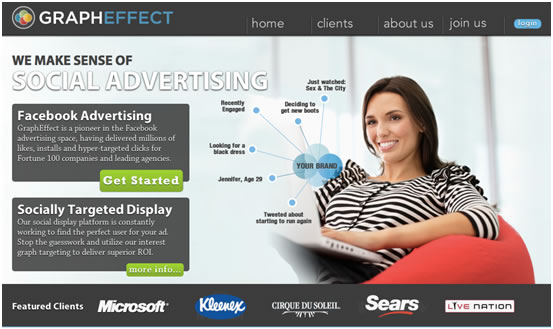 3) The Wall Street Journal has been on a Jihad regarding Internet privacy of late. What do you think the future holds with respect to potential legislation and how might this impact GE's mission?
"I don't anticipate any potential legislation affecting GraphEffect's mission or plans. Every once in a while a politician comes up with a half-baked plan for regulating one thing or another on the Internet; these efforts rarely result in anything substantive.
If you're concerned about privacy on Facebook, don't visit Facebook or give them your personal information. I actually find the ads on Facebook to generally be interesting and useful."
2) Marketing agencies can be an effective channel for a startup to access advertising dollars, but agencies can also be challenging partners. To what extent does GE plan to work directly with large advertisers going forward and, how will you manage the channel conflict inherent in such a hybrid go-to-market approach?
"We love working with agencies. We work closely with a variety of agencies as a provider of services that the agencies don't currently provide – it's a relationship that works well for all parties involved. We've made it very clear to our agency partners that we are in the business of helping them round out their services that they provide in order to be a better partner for their client, and are not in any way a threat to their business."
1) The economy sucks, but you guys are kicking ass. What positions are you looking to fill and how can entrepreneurs get in touch with your company?
"The economy may be weak, but the Facebook economy is growing 100% year over year. It's a great ecosystem to be in. We're looking for salespeople, developers, ad ops, you name it. Send resumes to clark–at–grapheffect–dot–com."
Liftoff: Rapid fire answers to various irrelevant questions:
iPad or laptop? "I've found that the iPad is primarily good for wasting time or keeping my kids occupied on flights. I used to be the rare entrepreneur with a PC but recently switched to a MacBook Air – I love it."
Kobe or LeBron? "Kevin Durant. He's the rare elite player that also seems humble, friendly, and loyal to his teammates."
Invisibility or super strength? "Invisibility – just imagine all the fun trouble you could get into."
Angry Birds or Words with Friends "I'm not so good at Words with Friends but it's certainly addictive. I prefer Angry Birds – I play it with my daughter."
Starbucks or Peet's? "I prefer GraphEffect house coffee, in extremely large doses."
______________________
John Greathouse has held a number of senior executive positions with successful startups during the past fifteen years, spearheading transactions which generated more than $350 million of shareholder value, including an IPO and a multi-hundred-million-dollar acquisition.
John is a CPA and holds an M.B.A. from the Wharton School. He is a member of the University of California at Santa Barbara's Faculty where he teaches several entrepreneurial courses.
______________________
Copyright © 2007-11 by J. Meredith Publishing. All rights reserved.
Share and Enjoy