The following guest post is from Laurie Barkman, Marketing Lead at The Resumator, a SaaS applicant tracking system and hiring platform trusted by many of the fastest-growing companies in the world, including: Pinterest, Tumblr, Hootsuite, Klout, Posterous, Bitly, Atari and Mashable. I am a Board Member and an investor in The Resumator via Rincon Venture Partners.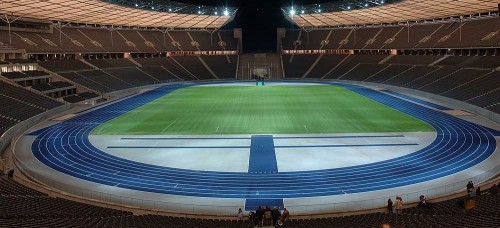 It's National Small Business Week, celebrating the more than 2 million small business owners in the US. This week the SBW2012 Conference in DC offers sessions geared for small businesses including a Social Media forum, Business Matchmaking, and Federal Contracting 101.
The conference ends with the Champion Awards Dinner. This event honors Small Business Champions– individuals or organizations dedicated to supporting small businesses. This year's four winners include representatives from the Small Business Association, Microsoft, Visa, T-Mobile, and…an Olympic athlete.
What initially seemed like an odd combination piqued my interest. That Olympic athlete isAngela Ruggerio, a four-time Olympic medalist in ice hockey. She was the first woman to actively play in a regular season professional hockey game in the United States at a position other than goalie.
Since the London Olympic Games are about a month away, let's explore the connection between small business ownership and elite athletics. How can small business owners aspire to be more like Olympic athletes than the folks just watching from the stands?
Agility
Elite athletes learn that dedication in their training leads to physical improvement. If it takes 10,000 hours to be an expert at a sport, what is the equivalent in business? Small business owners don't always have a roadmap of what comes next. Often entrepreneurs are running their playbook for the first time. A key to business success is agility.
Entrepreneurs who can figure out how to solve a problem, even when they don't have the muscle memory, will succeed. In contrast, spectators watch problems emerge and anxiously await resolution by others.
Performance
 In the Olympics, does it matter if an athlete went to Harvard? What if they attended a community college? In a small business, how much does pedigree matter? Performance is the equalizer. Olympic athletes are very familiar with the high standards set by coaches and judges. It is about their performance trajectory– where they are going, not where they started.
Entrepreneurs should embrace their beginnings and move forward with performance on their side. Spectators admire winning athletes and buy their jerseys regardless of their pedigree.
Confidence
There is a relationship between personality and performance. For an athlete, visualizing success can be one of the most important aspects of their training. The belief that one can successfully perform a task, or sport-confidence, is a powerful tool. For entrepreneurs, there will always be business challenges; some may seem insurmountable. Self-efficacy  can work for entrepreneurs as well, to couch doubts or fear of failure.
Confidence can be the difference between getting the gold and going home empty handed. Put in the work, and then be confident in yourself, your team, and your business. Quite often, confidence is the thing that keeps entrepreneurs pushing until the next big breakthrough.
It's also infectious. Every small business owner who succeeds sets an example for those who go after them. To all small business owners and entrepreneurs: thank you for inspiring a new generation of business leaders to be entrepreneurs — and not just spectators — in the sport of business.
Follow Laurie on Twitter at http://twitter.com/lauriebarkman.
Share and Enjoy