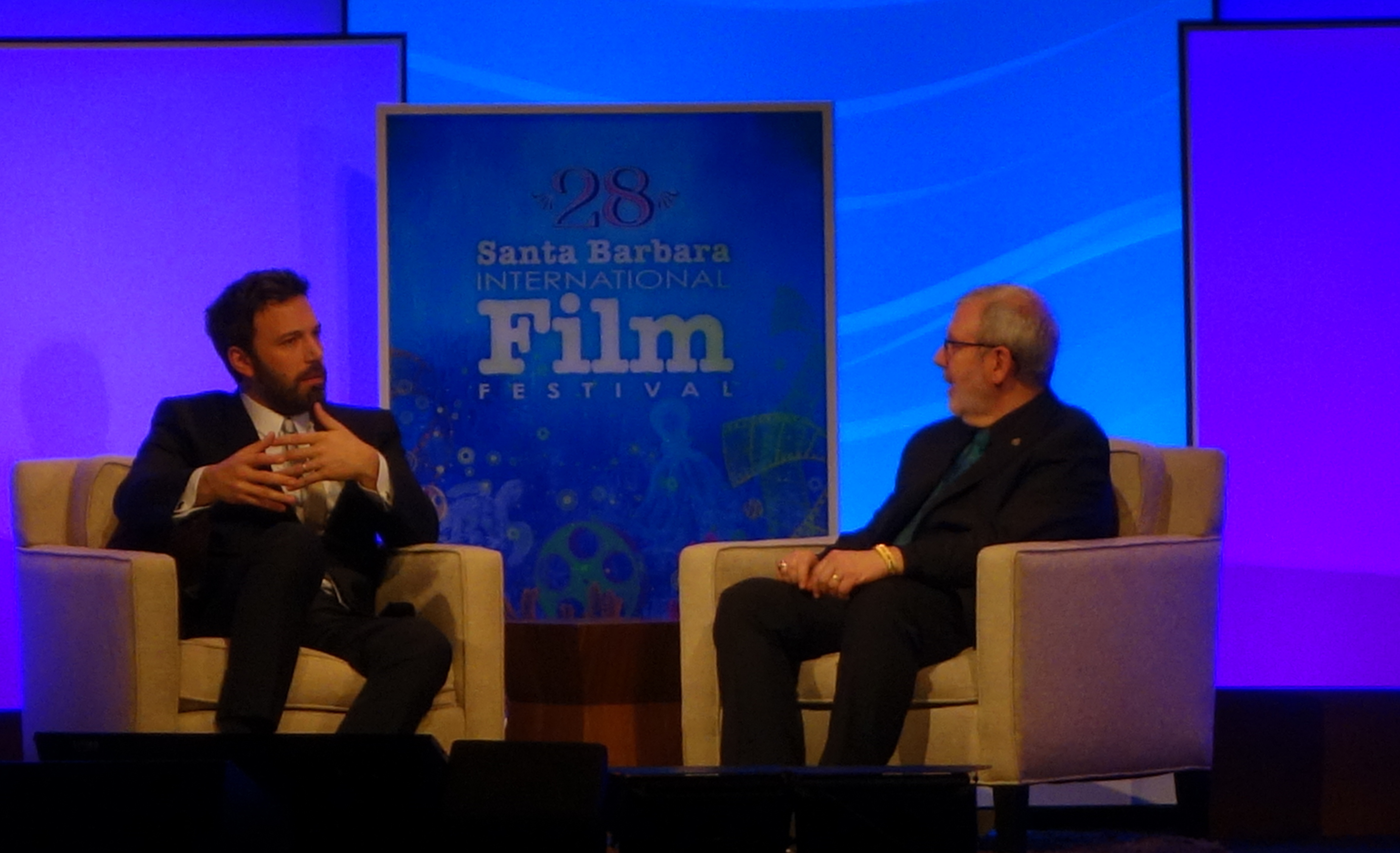 Photo Courtesy of Beth Sipula - all rights reserved
A version of this article previously appeared on Forbes.
In his latest film Argo, Ben Affleck simultaneously tackles the roles of producer, director, writer and leading actor. These varied responsibilities are analogous to those of a startup CEO, as movie production crews are essentially temporary ventures.
Just like a high-tech startup CEO, Ben was tasked with: identifying a great idea, raising money, recruiting the team, building a commercial product, positioning marketing and distributing the product and eventually exiting the venture.
If you haven't already subscribed yet,
subscribe now for free weekly Infochachkie articles!
120-Minutes With Mr. Affleck
I recently had a chance to observe an intimate conversation between Leonard Maltin and Ben Affleck at the Santa Barbara Film Festival, where Mr. Affleck was honored with the festival's "Modern Master" award.
During the course of the discussion, I was struck by the similarity of the movie creation process and that of the typical tech startup. Many of the lessons that Ben shared are directly applicable to the startup world, including those described below. Note: all quotes herein are paraphrases from my contemporaneous notes, they are not intended to be exact.
A Window Of Ideas - After years of working with old-school, authoritarian directors, Ben began his directorial debut of Gone Baby Gone, determined to inspire the film's crew, rather than bully and berate them. He quickly learned to balance encouraging improvisation with saying "No" to ideas that detracted from his vision.
Ben characterized this process as, "a window through which ideas flow to you and you would be foolish to close it." He later described the impact his collaborative approach, telling the audience, "People will kill for you if you make it clear to them that you value their input and you think they are great at their jobs."
Secure Leadership - When Ben began directing his first movie, he found it challenging to balance driving the process without driving away great people and their ideas. At the same time, he was concerned that his laid-back approach might be misinterpreted; joking at one point that he did not want the crew to whisper, "Oh crap, he doesn't know what the <bleep> he's doing. We're on our own."
Directors and startup CEOs must be secure enough in their convictions and abilities to solicit input. Insecure leaders are often hesitant to ask for input, lest they appear clueless.
For instance, when discussing his collaboration with Morgan Freeman on the set of Gone Baby Gone, Ben noted that Morgan preferred to only do a couple takes of each scene. This conflicted with Ben's proclivity to shoot numerous versions of each scene and later sort through the best bits when editing the film. However, in order to maximize Mr. Freeman's performance, Ben had to be secure enough in his leadership abilities to ask, "What do you think Morgan? Should we do another one?"
Well Trod Path - Acting in a movie that you also direct is challenging, but it is not a recent phenomenon. Before directing his first film, Ben spoke with several actor/directors, including Clint Eastwood, Warren Beatty and George Clooney. He then synthesized their input and internalized the advice that was congruent with his collaborative approach.
First-time CEOs are well served to similarly speak with several experienced CEOs in order to learn from their experiences and avoid as many rookie mistakes as possible.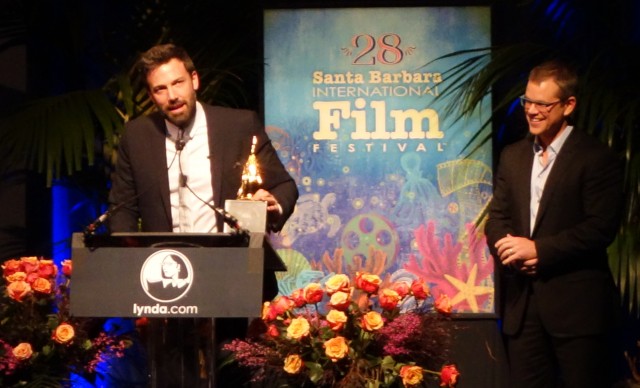 Photo Courtesy of Beth Sipula - all rights reserved
Self-satisfying Motives - Ben noted that as kids, he and Matt Damon dreamed of, "creating a movie we want to watch." This desire was the genesis of the film Good Will Hunting. Startup CEOs should likewise create products they are passionate about and not pursue opportunities based on industry pundits' proclamations of "the next big thing."
Overnight Success - Ben began acting at the age of 7. By the time he was 15, he and Matt Damon were flying together to auditions in New York. One of the most painful rejections from his period was from the film Dead Poets Society. Not because Ben and Matt particularly cherished the film's teenage roles. Rather, the movie haunted them because it played the entire summer at the theatre where they worked as teenagers. In presenting Ben his award, Matt Damon noted that, "It was a certain kind of hell to watch people leave the theater every night in tears", knowing the movie could have been their first big break.
Despite winning very few jobs, Ben continued to read for parts until he was eventually selected to host a children's PBS series. From this inauspicious start, he slowly picked up small roles until he was eventually cast in the teenage ensemble film, Dazed And Confused. Like most successful startup CEOs, Ben was an overnight success, a decade in the making.
Iterative Creation - Startups seldom evolve in a linear fashion. Movies are created in a similar, iterative manner. Ben noted that he strives to make his product slightly better at each stage of the process: drafting the script, rehearsing, filming, editing and post-production. According to Ben, "I know that I have to work really, really hard to create a great film." Like a startup CEO, a director must make hundreds of small decisions over hundreds of days, which cumulatively have a huge impact on the film's ultimate outcome.
Master Defined - Ben concluded his acceptance remarks by stating, "The only real wisdom I have to offer is that if there's a mastery, it's in partnership." His ability to partner with his films' stakeholders (e.g., actors, set designers, wardrobe artists and studio executives), has allowed Ben to grow into an effective and successful startup CEO.
Follow my startup-oriented Twitter feed here: @johngreathouse. I promise I will never tweet about movies or that killer burrito I just ate. 
Share and Enjoy