Note: This is Part I in a three-part series on Fast Followers. Click here for Part II and Part III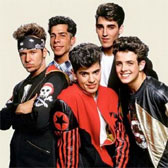 Lou Pearlman, owner of Trans Continental Airlines, watched five teenagers crowd into one of his private planes. He asked himself, "How the hell can these kids afford to charter a private plane?" The answer surprised him.
The "kids" were the pop singing group "New Kids on the Block" (New Kids or NKOTB), which at the time was one of the most successful musical acts in the world.
Pearlman was unimpressed with the group, but his chance meeting with them sparked an entrepreneurial adVenture. He wondered, "How hard can it be? Get some cute kids who can sing, teach them to dance and unleash them on the public."
With no experience in the music industry, no musical talent and no fear, he developed musical groups and solo artists that collectively sold over 160 million records, twice as many as NKOTB. Pearlman's most successful artists include The Backstreet Boys, 'NSync, Aaron Carter and Jordan Knight.
Whether or not you like or even respect the music created by Pearlman's performers, the manner in which he conquered the music industry offers relevant lessons for any entrepreneur attempting a fast-follower market-entry strategy.
If you haven't already subscribed yet, subscribe now for
free weekly Infochachkie articles!
Fast followers learn from the costly investments made by the company (or companies) which first enter a market. As described in Fast Follower III, a savvy fast follower can overtake first movers by leveraging the foundation laid by the early market entrants, including the education of consumers regarding the benefits of the new offer, the development of new distribution channels, and the validation of the new product's features and benefits. However, as noted in Fast Follower II, simply copying what has come before is seldom an effective follower strategy, even when the copy is significantly less expensive than the original.
Bratty Barbie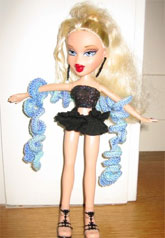 Not exactly a "fast follower," Bratz dolls were introduced in 2001 as a sexy, edgy alternative to the Barbie doll, which had been a perennial best-seller for the previous 40 years. The dolls were similar in many respects. Both were approximately the same size, targeted to the same demographic, and offered consumers a shopping mall's worth of associated merchandise.
However, there were also significant differences. For instance, the Bratz dolls wore heavy makeup and their garments were sexually suggestive, as depicted in the photo at left. Parents' reactions to Bratz were generally negative. Ironically, by 2001, Barbie had been on the market so long, few people recalled that she was inspired by a German sex doll named Lilli. After decades of being derided as harmful to young girls' self-images, many Americans viewed Barbie as a wholesome alternative to its coquettish Bratz counterpart. In contrast to the threatening Bratz dolls, Barbie's ample chest and impossibly long legs seemed tame.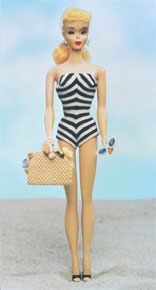 Not surprisingly, the more parents were offended by the sexy Bratz dolls, the more their children craved them. Over the next eight years, the Bratz brand grew to over $2 billion in annual sales and became the second-biggest-selling fashion doll behind Barbie, with a 40% market share.
Whenever creating an imitation of a successful leader, great care must be taken to avoid outright intellectual property infringement; the closer the duplication, the greater the care which must be exercised. MGA Entertainment (MGA), which produced the Bratz dolls, learned this the hard way. Late in 2008, U.S. Courts forced MGA to cease and desist in the manufacture of the dolls. A jury deemed that the creator of Bratz, Carter Bryant, devised the idea while he was an employee at Mattel. In the Spring of 2009, a U.S. Court of Appeals upheld the jury decision, mandating that the intellectual property associated with Bratz dolls was the sole property of Mattel.
At the time Mr. Bryant created the doll, Mattel rejected the idea, as it was reticent to risk a new offering which might "sully" the reputation of its cash cow. Like many Big Dumb Companies, Mattel did not realize that if a company is not willing to turn its cash cow into a sacrificial cow, someone else will do the honors. An example of how DC Comics was able to continue milking its cash cow while creating a new one is detailed in Fast Follower II.
Newer Kids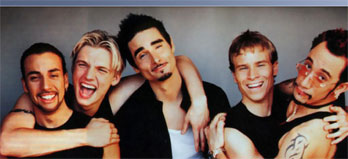 "Nostalgia isn't what it used to be."
Peter De Vries, American Editor and Novelist
Like the Bratz dolls, Pearlman's groups were not mere duplicates of what had come before. Rather, he leveraged the most salient aspects of the NKOTB's "boy band" formula, while making subtle changes that sufficiently differentiated his acts from the numerous boy band clones which arose in the wake of the New Kids' success.
Some of the specific tactics deployed by Pearlman in the development and launch of his artists include:
Make Meaningful Investments – Pearlman reportedly spent three million dollars selecting the members of his first group, The Backstreet Boys. Significant investments were also made with respect to marketing, public relations, touring and hiring a strong supporting cast (as noted below), before any revenue was generated. The necessity of such investments often makes it challenging for fast followers to bootstrap their operations. For a list of the other characteristics that dictate whether an adVenture should be a first mover or a fast follower, see Fast Follower III.
Hire A+ Players – In addition to hiring talented performers, Pearlman recruited the former New Kids' manager. In addition, he added to his team the song-writing and production talents of Max Martin, who eventually crafted hits for a number of Pearlman's artists, as well as Britney Spears, Pink and other notable performers. For more on the characteristics which distinguish top-notch team contributors, see A+ Players.
Test in Safe Markets – Pearlman's groups initially released their songs in secondary European markets, such as Germany and England. The songs which were well-received were then Americanized with a funkier, hip-hop sound before their launches in the U.S. This judicious approach to product validation allowed Pearlman to make mistakes in smaller, less significant, markets and reduce the risk of marketing a dud song in a large, expensive market.
Focus On Initial Win – Pearlman refined the formula with the Backstreet Boys before he focused his energy on developing additional artists. Once he codified his "formula" for pop star success, he then made slight modifications to differentiate each subsequent performer.
By creating multiple artists, he undoubtedly cannibalized the Backstreet Boys' sales. However, he ultimately generated more revenue by crowding the market with similar products, thus making it more difficult for non-Pearlman pop groups to compete. This "product line" method of artist development also made it possible for Pearlman to allocate his fixed costs over multiple revenue streams. Unlike Mattel, Pearlman was willing to risk adversely impacting his primary brand in order to enhance his overall competitiveness.   
Define Your Elephant's Pink Sunglasses – When entering a market as a fast follower, you cannot simply sell a "me too" product. Your offering must have a highly visible and memorable trait which immediately differentiates it from the competition. For instance, an elephant wearing pink sunglasses is far more memorable and impactful than an elephant devoid of striking eyewear. A similar sentiment regarding the importance of differentiation is expressed by Seth Godin in his book Purple Cow.
In the cases of the Backstreet Boys and his subsequent artists, Pearlman's approach was similar to that taken by the creators of Bratz. In contrast to the New Kids' clean-cut image, Pearlman gave his other acts a rougher, more mature look, even though he was appealing to the same young female demographic. For instance, many of his artists had prominent facial hair and utilized choreography taken directly from male burlesque acts, such as the Chippendales. Even the name "Backstreet Boys" was selected for the bad-boy, dark images it connotes.
Pearlman's artists, like the Bratz dolls, offended parents, who longed for more "wholesome" acts, such as the New Kids. Despite parents' misgivings, Pearlman's acts proved immensely popular with prepubescent girls. 
Another Heel Wounded By Time
Lou Pearlman may have been a clever, fast follower, but he did not suffer from Humble Pride. As noted in Time Wounds All Heels, dishonesty is a significant handicap to anyone who aspires to be a successful serial entrepreneur.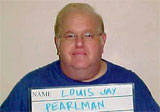 Mr. Pearlman's penchant for cutting one-sided deals and cheating his business associates, including his performers, out of their rightful earnings finally caught up to him in 2007. After his arrest on a variety felony charges, he was eventually convicted and sentenced to 25 years in federal prison. I wonder, as the new kid on the cell block, if he was given the prison moniker, "Backstreet Boy." Hmmm….
This is Part I of the three part series on Fast Followers. The second part is here and third part will be posted next week.
______________________
John Greathouse has held a number of senior executive positions with successful startups during the past fifteen years, spearheading transactions which generated more than $350 million of shareholder value, including an IPO and a multi-hundred-million-dollar acquisition.
John is a CPA and holds an M.B.A. from the Wharton School. He is a member of the University of California at Santa Barbara's Faculty where he teaches several entrepreneurial courses. He is also the author of an award-winning entrepreneurial blog infoChachkie.com. You can learn more about his experiences at johngreathouse.com
______________________
<
Copyright © 2007-9 by J. Meredith Publishing. All rights reserved.
Share and Enjoy